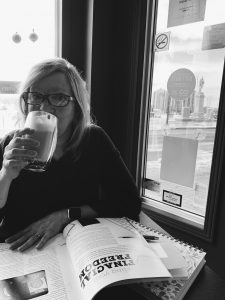 Since my new journey with Dominion Lending Centres has begun, a question I've been getting a lot is "What is a mortgage agent?". It is shocking that many people do not realize that going to the bank to deal with your mortgage is not the only option! My husband and I have used a Mortgage Broker for many years now as we were self-employed in my husband's sign business. I decided to take the course to become a certified Mortgage Agent because I want to help people increase their financial knowledge. As in any topic or field, you can never stop learning.
The first thing you should know is that mortgage agents and mortgage brokers are licensed and regulated financial professionals. A mortgage agent is someone who is authorized to deal with mortgages, on behalf of a broker. A mortgage agent, essentially, is someone who looks at your short and long-term financial goals, income, and credit before helping you find a mortgage solution that works for you. The dynamic is very much like real estate agents and real estate brokers.
The main difference between a mortgage broker/agent and the loan officers at your bank comes down to who they are working for. Loan officers are employed by the lender (bank) and are paid a set salary plus bonuses for writing loans for that bank. A mortgage broker/agent is the middleman between the client and the potential lender. With a well-established number of lenders that they can work with, all of which offer competitive interest rates, a mortgage broker/agent will easily be able to provide you with a rate that best fits your needs. They earn the bulk of their salary from lender-paid fees.
A mortgage broker/agent will take the time to look at their client's short and long-term goals, household income and credit. And with that, they will search for a mortgage solution that works best for that specific client. Mortgage agents/brokers prioritize what's best for the client when making decisions. The main goal is to make the process of securing a mortgage as simple and stress-free as possible. It doesn't end there. We can also help you with developing strategies to become mortgage-free at a quicker rate, consolidate debt, purchase a second home (Such as; A cottage) and more.
There is a lot of legwork involved in the mortgage process. Documents need to be gathered, credit bureaus need to be pulled and the client's income and employment must be verified all within a short time frame. If you would like to know more or have any questions at all don't hesitate to contact me!