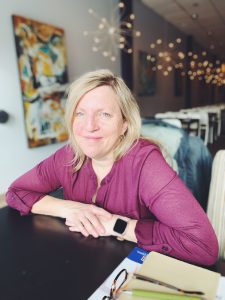 WELCOME!
Hello! I'd first like to thank you for visiting my site, and my blog! I am so happy to be working with Dominion Lending Centres and eager to help clients. I'd love to tell you a bit about myself!
My name is Brenda Johnston and for those that do not know me, I am a hardworking, loving mom of three. I help my husband Len run a sign business in the surrounding areas of Barrie, and we have been self-employed for over 25 years. We have lived and worked in the Barrie area for most of our life, so I know what it's like to make a living and raise a family in this community.
Between running my own business, owning a rental property, and being a mom… I know how hard it is to stay on top of your finances. Sometimes you just need a hand! I want to be there for you. Dominion Lending Centres YBM Group will allow me to utilize my communication skills combined with my knowledge of home buying and mortgages, to help families in this community get the best mortgage possible.
To follow along my journey and learn tips and tricks about finances and home buying, you can find me on Facebook and Instagram @BrendaJohnstonMortgages.
Check back to my blog monthly to see what experience or advice I may have to offer when it comes to saving money, and the home buying experience.
Do not hesitate to head over to the contact page at any time and reach out to me via email. My inbox is always open.
Happy New Year! 😀